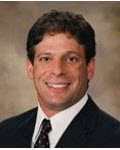 Relaxing Anxiety-Free Sedation Dentistry with Premier Aesthetic Dentistry.
Plus Quality Care For ...
Cosmetic Dentistry
Dental Implants
Orthodontics

Premier Aesthetic Dentistry serves the Irmo, Columbia, Lexington, Chapin and Harbison areas. We also provide dental implants, cosmetic dentistry and teeth whitening.
Sedation Dentistry Service Areas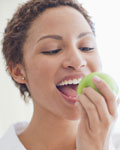 Irmo
Irmo - Sedation Dentistry: Sedation dentist and trusted sedation dentistry with Premier Aesthetic Dentistry. Contact Dr. Mark Pelletier to learn about your options. We also provide dental implants, cosmetic dentistry and teeth whitening.
Columbia
Sedation Dentistry - Columbia: Call us today at (855) 656-8606.  The team at Premier Aesthetic Dentistry is highly trained in conscious sedation to help alleviate dental fear and stress.
Lexington
Sedation Dentist - Lexington: As a sedation dentist Dr. Pelletier is also skilled in helping patients overcome dental anxiety.  Many patients can now have the beautiful smile they have always wanted.
Chapin
Sedation Dentistry - Chapin: If you've been putting off dental care for years, now is the time to contact Premier Aesthetic Dentistry.  Call our friendly team at (855) 656-8606 to schedule a consultation.
Harbison
Sedation Dentist - Harbison: Dr. Pelletier and his staff are committed to helping you understand your sedation dentistry options.
More About Sedation Dentistry
Sedation Dentistry - Irmo: If you are searching for a sedation dentist in the County area, look no further!  Call Premier Aesthetic Dentistry at (855) 656-8606 for the professional, affordable dental care you deserve.
Meet the Dentist
Dr. Mark Pelletier and his friendly team are committed to helping your receive the personalized sedation dentistry care you need. At Premier Aesthetic Dentistry our staff is trained in the latest techniques.
Dental Care Irmo South Carolina – Respected sedation dentist offers affordable sedation dentistry including conscious sedation to ease the stress of cosmetic dentistry .
Financial Arrangements
Dental Insurance Irmo SC - Most Carriers Accepted. Dental Insurance Irmo South Carolina - Call Premier Aesthetic Dentistry at (855) 656-8606 - We can help you with your dental insurance needs.
Irmo
Irmo - Sedation Dentistry: Our patients tell us that they are very pleased with their dental care from Dr. Mark Pelletier. Personalized service is our highest priority at Premier Aesthetic Dentistry.
What We Offer
Sedation dentistry in Irmo while you relax with trusted sedation dentist Dr. Mark Pelletier. We offer convenient appointments that are designed to fit your busy lifestyle.
Other Services
Dental Implants Irmo can be performed with sedation dentistry.  Talk with Dr. Pelletier about your options for implant dentistry.  Our friendly, caring team of dental professionals is looking forward to meeting you.
---
Other Highly-Qualified Internet Dental Alliance Practices Around the Country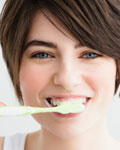 Belvedere, CA
Dental patients looking for a reliable Belvedere wisdom teeth dentist to remove impacted wisdom teeth should call Dr. Example Doctor. Wisdom Teeth Belvedere - Phone (888) 902-4256 to set up an appointment with the helpful wisdom teeth dentistry team at Tiburon Wisdom Teeth Care.
South Milwaukee, WI
Call (844) 317-2161 for a talented South Milwaukee root canal dentist at St. Francis Dental Center. Root Canal South Milwaukee - Our patients feel comfortable receiving their root canal treatment with Dr. Joseph Stiglitz and his her skillful team.
Mission, TX
To replace missing teeth, contact Kenneth W. Baker, D.D.S at (855) 664-2448 to schedule a convenient appointment with a respected Mission implant dentist. Dental Implants Mission - Dr. Kenneth Baker and his friendly implant dentistry team help patients smile again with confidence.
Willis, TX
For effective solutions to snoring, call Montgomery Park Dental Care at (844) 921-5584 for a trusted Willis sleep apnea dentist. Sleep Apnea Willis - Dr. William Quinn offers reliable sleep apnea dentistry treatments for patients with sleep disorders.
Claremont, CA
Claremont family dentist Dr. Richard McCloskey offers friendly dental care for children and adults. Claremont Dentist - Call Richard McCloskey, D.D.S. at (855) 460-1648 for family dentistry you can trust.
Staunton, VA
To schedule a Staunton family dentistry, phone Dr. Melissa Wolfe at (540) 885-5050. Staunton Dentistry - Speak with her friendly team at Melissa Wolfe, D.D.S about all of your family dentistry needs.
Surfside, FL
Surfside root canal dentist Dr. Yudah Benmergui offers highly-regarded endodontic care for tooth pain. Surfside Root Canal - Receive reliable root canal treatment at Bal Harbour Smiles by calling (844) 317-4147 to set up an appointment.
Leesburg, VA
For a skillful Leesburg implant dentist, visit Dr. Jose Loza at Leesburg Dental. Leesburg Dental Implants - Phone (844) 317-1158 to schedule a implant dentistry exam to replace missing teeth.
Poway, CA
Dr. Gary Sigafoos is an experienced Poway periodontist. He provides expert treatment for receding gums and periodontal disease. For Gingivitis Dentist Poway - care and reliable periodontic dentistry, phone (855) 563-7049 to schedule a visit to LaJolla Periodontics.
The Colony, TX
For friendly The Colony dentures dentistry care, visit Dr. Sanjukta Chitre at Stonebriar Family Dentistry. False Teeth The Colony - Schedule a consultation by calling (844) 884-5506 to talk with the friendly team about false teeth, partial dentures or denture repair.