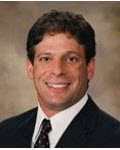 Relaxing Anxiety-Free Sedation Dentistry with Premier Aesthetic Dentistry.
Plus Quality Care For ...
Cosmetic Dentistry
Dental Implants
Orthodontics

Premier Aesthetic Dentistry serves the Irmo, Columbia, Lexington, Chapin and Harbison areas. We also provide dental implants, cosmetic dentistry and teeth whitening.
Sedation Dentistry Service Areas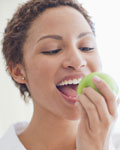 Irmo
Irmo - Sedation Dentistry: Sedation dentist and trusted sedation dentistry with Premier Aesthetic Dentistry. Contact Dr. Mark Pelletier to learn about your options. We also provide dental implants, cosmetic dentistry and teeth whitening.
Columbia
Sedation Dentistry - Columbia: Call us today at (855) 656-8606.  The team at Premier Aesthetic Dentistry is highly trained in conscious sedation to help alleviate dental fear and stress.
Lexington
Sedation Dentist - Lexington: As a sedation dentist Dr. Pelletier is also skilled in helping patients overcome dental anxiety.  Many patients can now have the beautiful smile they have always wanted.
Chapin
Sedation Dentistry - Chapin: If you've been putting off dental care for years, now is the time to contact Premier Aesthetic Dentistry.  Call our friendly team at (855) 656-8606 to schedule a consultation.
Harbison
Sedation Dentist - Harbison: Dr. Pelletier and his staff are committed to helping you understand your sedation dentistry options.
More About Sedation Dentistry
Sedation Dentistry - Irmo: If you are searching for a sedation dentist in the County area, look no further!  Call Premier Aesthetic Dentistry at (855) 656-8606 for the professional, affordable dental care you deserve.
Meet the Dentist
Dr. Mark Pelletier and his friendly team are committed to helping your receive the personalized sedation dentistry care you need. At Premier Aesthetic Dentistry our staff is trained in the latest techniques.
Dental Care Irmo South Carolina – Respected sedation dentist offers affordable sedation dentistry including conscious sedation to ease the stress of cosmetic dentistry .
Financial Arrangements
Dental Insurance Irmo SC - Most Carriers Accepted. Dental Insurance Irmo South Carolina - Call Premier Aesthetic Dentistry at (855) 656-8606 - We can help you with your dental insurance needs.
Irmo
Irmo - Sedation Dentistry: Our patients tell us that they are very pleased with their dental care from Dr. Mark Pelletier. Personalized service is our highest priority at Premier Aesthetic Dentistry.
What We Offer
Sedation dentistry in Irmo while you relax with trusted sedation dentist Dr. Mark Pelletier. We offer convenient appointments that are designed to fit your busy lifestyle.
Other Services
Dental Implants Irmo can be performed with sedation dentistry.  Talk with Dr. Pelletier about your options for implant dentistry.  Our friendly, caring team of dental professionals is looking forward to meeting you.
---
Other Highly-Qualified Internet Dental Alliance Practices Around the Country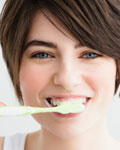 Belvedere, CA
Dental patients looking for a reliable Belvedere wisdom teeth dentist to remove impacted wisdom teeth should call Dr. Example Doctor. Wisdom Teeth Belvedere - Phone (888) 902-4256 to set up an appointment with the helpful wisdom teeth dentistry team at Tiburon Wisdom Teeth Care.
Oakland, CA
Dr. Kenneth Childers is a trusted Oakland cosmetic dentist providing porcelain dental veneers, dental crowns and bridges, teeth whitening and restorative dentistry. Oakland Cosmetic Dentist - For skilled and affordable cosmetic dentistry, call Montclair Dental Care today at (855) 811-2420 to schedule an appointment.
Cypress, TX
Phone (281) 205-9162 to find professional Cypress TMJ dentistry at Ernie Anderson DDS to relieve bothersome jaw pain. TMD Dentist Cypress - TMJ dentist Dr. Ernie Anderson has successfully helped numerous patients find relief from TMD-related facial pain.
Elk Grove, CA
Contact J Gregory Nahorney, D.D.S at (855) 831-6383 for friendly Elk Grove family dentistry that our patients have come to trust. Dentistry Elk Grove - Call family dentist Dr. J Gregory Nahorney for your life-long oral health needs.
Middletown, NJ
For an experienced Middletown Invisalign dentist, call Advanced Dentistry with a Gentle Touch at (844) 309-6354 to set up an appointment. Invisalign Middletown - Dr. Robert Korwin will gladly answer questions about Invisalign dentistry treatment.
Placentia, CA
As a highly-regarded Placentia cosmetic dentist, Dr. Richard Scott is known for providing custom-fit veneers, dental crowns and bridges, teeth whitening and restorative dentistry services. Cosmetic Dentist Placentia - Contact Richard B. Scott, D.D.S. today at (855) 435-3165 to make an appointment for cosmetic dentistry.
Suffolk, VA
Dr. Arthur Jenkins provides reliable Suffolk Invisalign dentistry for adults and teens. Invisalign Braces Suffolk - To arrange a visit for Invisalign dentist at General and Implant Dentistry, phone (855) 421-9711 to discuss treatment options with clear braces.
Leesburg, VA
For a skillful Leesburg implant dentist, visit Dr. Jose Loza at Leesburg Dental. Leesburg Dental Implants - Phone (844) 317-1158 to schedule a implant dentistry exam to replace missing teeth.
Fort Worth, TX
Children receive expert Fort Worth pediatric dentistry at Lake Country Dental with Dr. Fort Worth Pediatric Dentistry - FullName}. Call (855) 891-4447 for a gentle pedodontist who offers friendly dental care for children's teeth.
Thomasville, GA
North Valdosta Dental Care provides Thomasville sedation dentistry for patients with dental phobia. Sedation Dentist Thomasville - Contact sedation dentist Dr. Brad Bynum at (855) 468-1532 to ease dental anxiety and finally catch up on years of neglect.